Meet Dr. Irshad Kassim
Unlike a lot of chiropractors, Dr. Kassim didn't grow up as a patient of chiropractic. In fact, it wasn't until he was in an auto accident two decades ago that he had his first encounter with the profession. Through chiropractic care, Dr. Kassim's pain and injuries were relieved, leaving him more than impressed. Though he had already started on a path to become a plastic surgeon, his first hand experience with chiropractic was enough to make him change careers—and he never looked back.
Diving into Chiropractic Care
Dr. Kassim received his bachelor's degree in chemistry at the University of South Florida. He  initially began his chiropractic schooling at the National University of Health Sciences, before transferring to Life University in Marietta, GA, where he received his degree. He couldn't have asked for a better experience in chiropractic school, where he learned amazing skills and uncovered a wealth of knowledge that allows him to bring health and wellness to the Streamwood community today.
At Healthcore Clinic, Dr. Kassim doesn't just focus on treating the symptoms of his patients, but diving deeper to uncover the true issue at hand causing disruptions and disturbances in the body. From there, Dr. Kassim and his passionate team put together the best plan of action to help patients not just regain their health, but uncover a new level of wellness that allows them to live life to the fullest.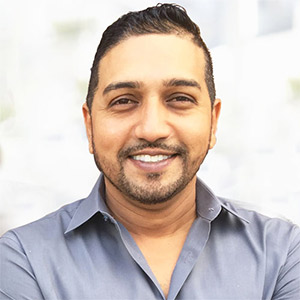 Outside the Office
When Dr. Kassim isn't changing lives in the practice, he enjoys spending his free time with his wife and three young daughters, participating in any activities that bring a smile to their faces.
Change Your Life with Chiropractic Care
If you're ready to make a positive change in your health, we can help. Contact our office today to book your first appointment. We can't wait to start working with you to achieve a healthier future.
---
Chiropractor in Streamwood |
(630) 483-8920