Optimize Your Health with Streamwood Chiropractor
Streamwood, IL chiropractor Dr. Irshad Kassim and our entire staff are here for one reason and one reason only—to help you and your family members restore and maintain health. We'll go further than just performing adjustments, helping to give you an accurate diagnosis and figuring out exactly how your body is being affected.
While some feel that visiting a doctor for treatment can be a daunting task, we hope to turn your view around through developing a plan that meets your needs, involving you in every step of the process. Our goal goes beyond treating your symptoms-we want to find the cause of your problem and pave the way for a future of wellness.
Custom Treatments for YOU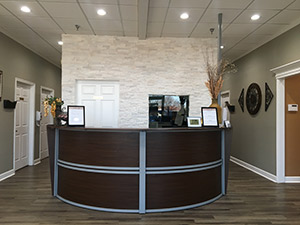 At Healthcore Clinic, our patients are never rushed in and out. Instead, Dr. Kassim will address your every concern, taking the time to educate you as to what's going on in your body and how treatment is helping.
With us, visits are tailored to meet your specific and individual needs, and they may include one or a combination of the following therapies:
Chiropractic Adjustments
Physical Therapy
Massage Therapy
Spinal Decompression
Smartsound Therapy
Laser Light Therapy
X-rays on site
What Are You Waiting For?
If you've been wondering how chiropractic care can benefit you or your family, now is the time to discover how powerful it is. We accept most major insurance plans and will verify your benefits before your first visit.
Contact us today to begin your journey to health and wellness!
Dr. Irshad Kassim |
(630) 483-8920
Chiropractor serving Streamwood, Hanover Park, Schaumburg and Hoffman Estates in IL